Bat Removal Zeeland, MI
Are you looking for Zeeland bat removal and exclusion services? When it comes to bats in the attic, we are trained and experienced in humane and fast removal. Our professionals understand the importance of bats and their role in natural pest control, so we make bats are not touched or harmed in the removal process.
Call Us!
The removal process starts with a phone call. We will gather information that allows us to customize a wildlife removal plan.
Home Inspection
We begin the with a complete home inspection to find animal entry points, potentially vulnerable areas and evidence such as feces or paw prints..
Removal
After we gather intel, we then set up traps to humanely get rid of nuisance animals causing damages or that have recently moved into your home.
Repair & Restoration
Once the animals have been removed will access the  damages and provide full services for clean up, repair, and animal exclusion services to keep them out for good.
Zeeland, MI Attic Bat Removal Services
Why get rid of bats in Zeeland, MI? Bats are nature's version of pest control and one bat can consume up to 1,000 mosquitoes in an hour. Unfortunately, bats will sometimes take up residence in your attic and only need a 1/4″ opening in a gable vent, a roof opening, or even an area where caulking was not applied properly. Although bats are extremely beneficial, they also present the danger of rabies and histoplasmosis. Both of which can affect humans and pets. If you hear scratching in the ceiling, clicking noises in the attic, or see droppings around your home, there's a good chance you have bats. If there is bat droppings in the attic, you definitely have bats. Call us today and we'll start the process to "get rid of your bats".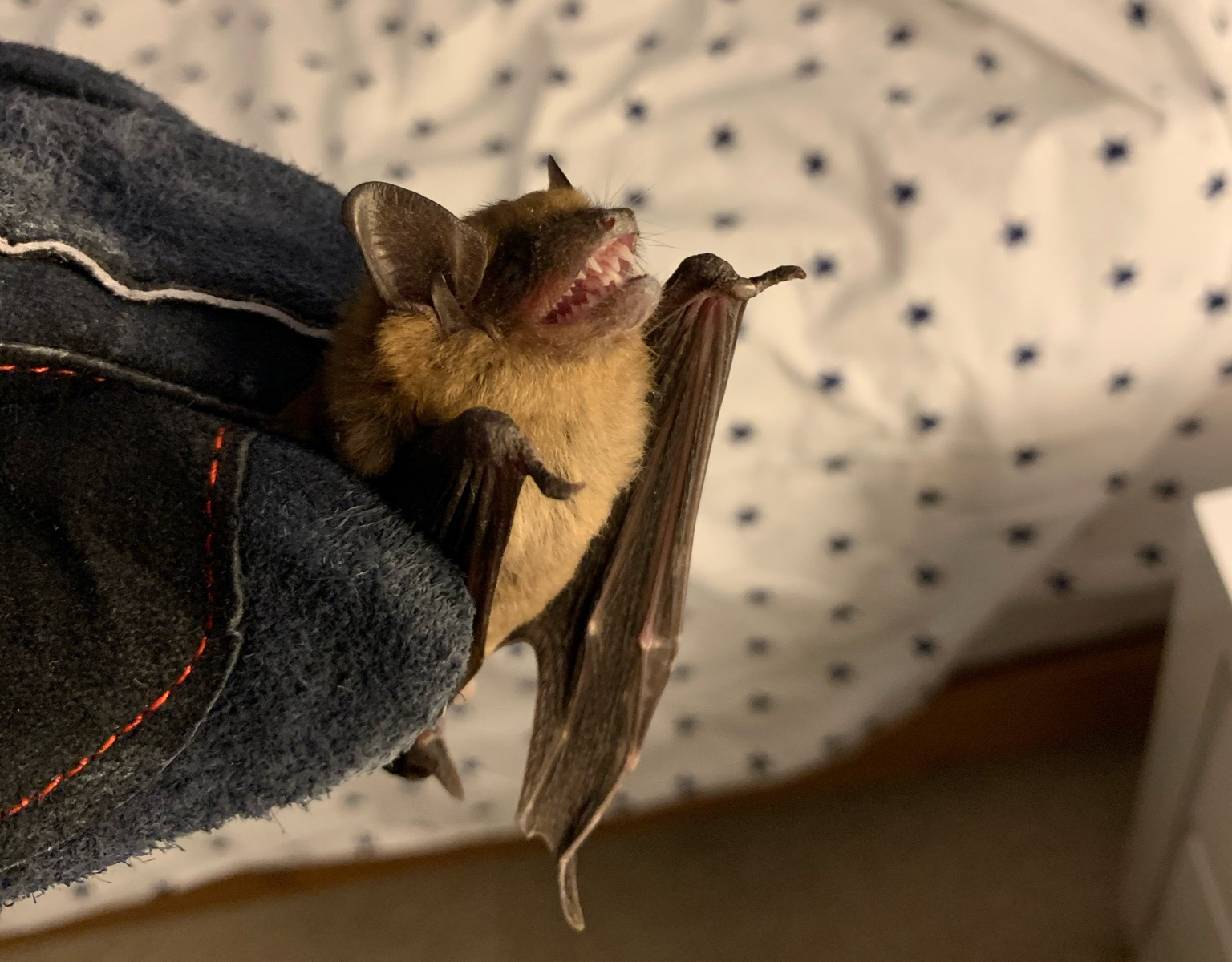 IS BAT POOP DANGEROUS?
Bat poop or "guano" is unfortunately something that bats will leave everywhere and it should be professional removed from your attic. Histoplasmosis or "Cave Disease" has been linked to bird and bat droppings containing the histoplasma capsulatum fungus. The fungus exists throughout the world but is most common in North & Central America.Caution must be taken when cleaning up bat droppings to ensure the fungus (if present) is not disturbed causing the spores to become airborne. The infection can cause a lung disease similar to pneumonia in certain individuals.Call Best Way Animal Removal today for bat poop removal in Zeeland and we'll not only get the bats out of the attic but clean-up all of the bat guano in a safe manner. Best Way Animal Removal also performs wildlife repair damage & installs preventative chimney caps.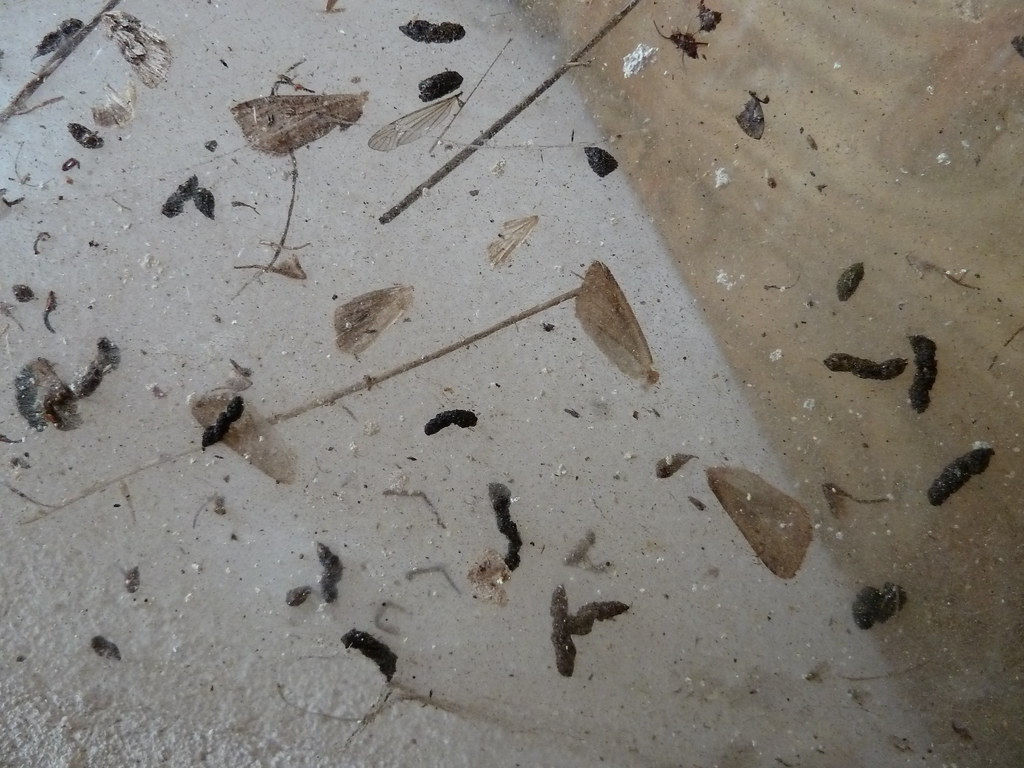 WHAT DO BATS SOUND LIKE?
Homeowners and businesses will likely hear bats at night or in the early morning hours when the bats are actively in search of food.As bats are leaving their roost, sometimes you'll hear flapping or a slight tapping of their wings which may sound like scratching on the ceiling.  Bats make sounds the human ear cannot hear and therefore we sometimes hear a "chirp".If you are hearing noises in the attic at night or early morning, there's a good chance you have bats.  Look for gaps around your roof lines and then watch closely at dusk or early in the morning.  Bats will typically leave and return in groups.
We proudly service Zeeland Michigan and the surrounding areas for pest moles and all nuisance wildlife problems.
Zeeland, Michigan Bat Exclusion Service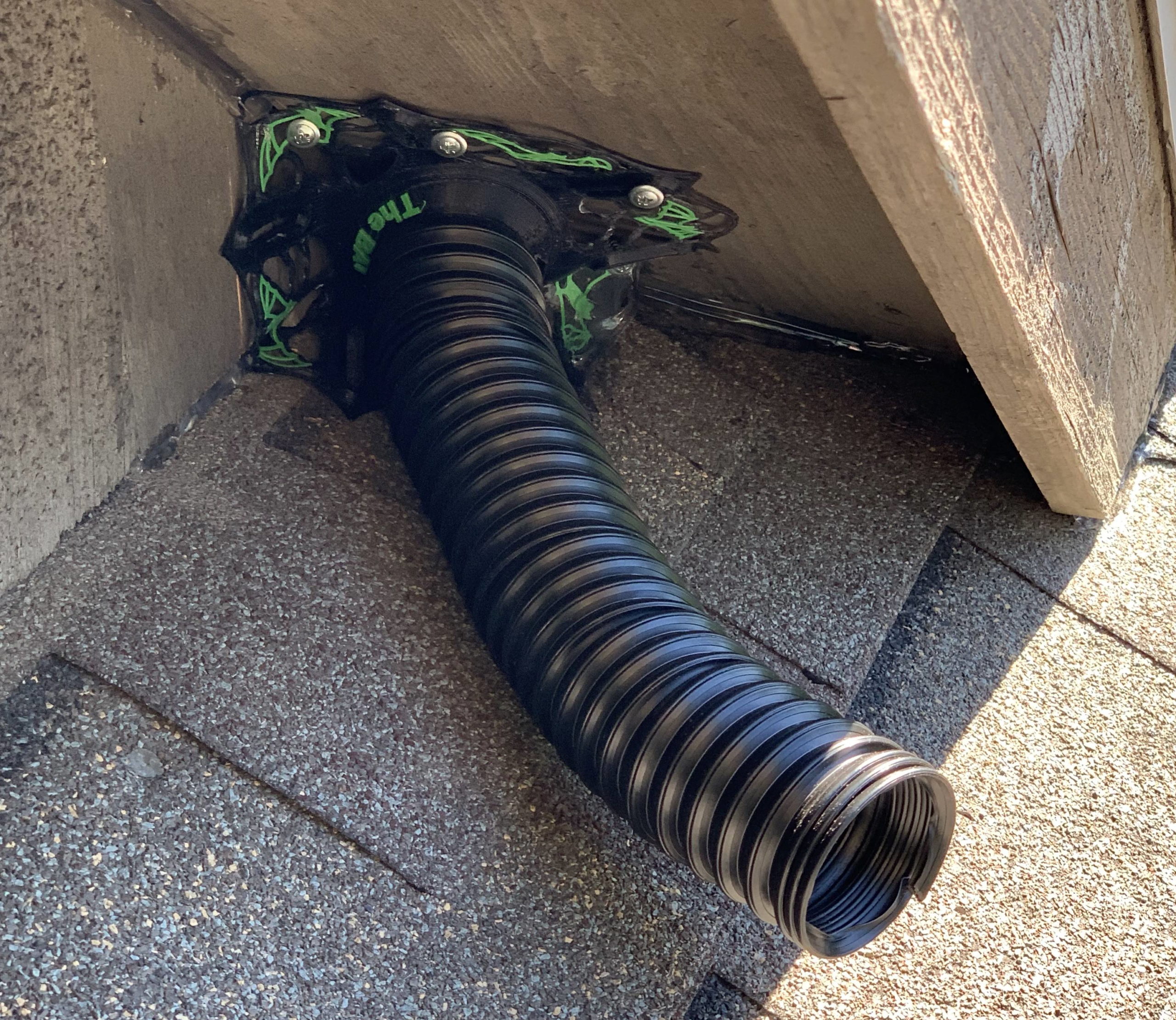 HOW TO GET RID OF BATS?
We use a process known as "Bat Exclusion" which is a one-way device that allows bats to exit but prevents them from re-entering. This allows us to remove the bats in a safe & humane manner.
First, we'll determine where the bats are getting in. It doesn't take much more than a 1/4″ gap anywhere around your home or building.
Second, we'll seal off other areas of your structure which could provide an alternative entry point. Chimney flashings, fascia board issues, and gaps around gables are the first we check. Bats leave lots of dropping and oils from their body will sometimes stain their entry path into your home.
Third, we'll install a one-way exit door so the bats can easily leave but not return.
Last, we'll clean-up all of the droppings in the attic and replace insulation as required.
Nuisance animals in a home can be a severe problem. When wild animals have entered a West Michigan home, they start to make it their own home. Many people don't realize bats are mother natures pest control. Zeeland pest control companies for bat removal will often tell you that bats are more of a help with mosquitos than a nuisance animal. 
In 2021, more than 20,000 residents in West Michigan reported seeing bats in the attic. Many of these residents said they called a local wildlife control service for professional critter control help and for peace of mind. In some cases, residents needing bird control had mistaken the issue for being bats. In either scenario, a technician from a professional wildlife removal services will know what to do and how to address the issue. It's good to point out that a local animal control service does not handle wildlife, animal control issues are comprised of domestic animals only. Prices for wildlife control and bat exclusion services depend on the location of the entry point, the extent of the damages and if clean up is needed. Bat removal can cost anywhere between $500-3000 for a residential home not including guano cleanup.
Hours
24 Hours A Day
7 Days A Week
Address
6049 145th Ave
Holland, MI 49423