Muskegon Heights Michigan
The City Of Muskegon Heights, MI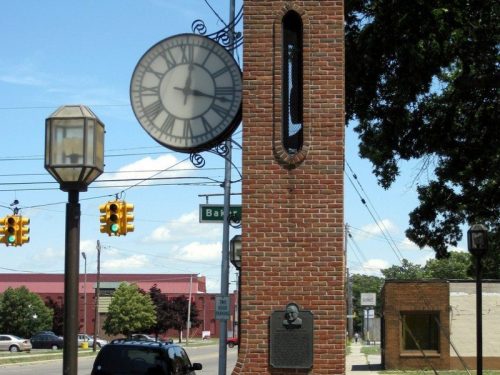 Muskegon Heights is a city of Muskegon County, Michigan, and its population is 10,736
people. This city has a total area of 3.2 square miles, all of which is land.
Muskegon and Norton Shores surround the city on the north and south, respectively, with a small unincorporated Muskegon Township area on the east side. To the west, Roosevelt Park is a short distance away.
History Of Muskegon Heights Michigan
Muskegon Heights has a long history dating back to 1890. Following the lumber boom, locals formed the Muskegon Improvement Company and purchased 1,000 acres of land. In 1902, a station for the Chicago & Western Michigan Railroad was built on the property. The city of Muskegon Heights was incorporated as a city in 1903.
Muskegon Heights, MI Demographics
Population: 10,736
Persons Per Household: 2.64
Residents Under The Age Of 18: 28.7%
Residents Over The Age Of 65: 11.5%
Median Home Value: $43,900
Median Household Income: $30,795
Average Work Commute: 19 min
Public Education In Muskegon Heights
Muskegon Heights Students receive a classical, private school-quality education in a free and safe public school setting open to all Muskegon Heights students. On a space-available basis, students from outside Muskegon Heights are welcome to join the renaissance.
Schools within the Muskegon Height School District include:
Edgewood Elementary Academy
Dr. Martin Luther King Jr. Academy
Muskegon Heights Academy
Government Structure Of Muskegon Heights, Michigan
Muskegon Heights utilizes a Council/Manager form of government. An elected city council serves as the city's primary legislative body. It appoints a chief executive officer known as a city manager to oversee day-to-day municipal operations, draft a budget, and implement and enforce the council's policy and legislative initiatives.