The City Of Hudsonville, MI
Hudsonville is the third-largest city in Ottawa County and is popular with residents due to its well-kept homes, well-kept streets, easy access to churches and schools, and abundance of parks. Its businesses are known for their excellent service and friendliness. Hudsonville is a fantastic place to live, work, and shop. Hudsonville now has 7160 people, and its location off I-196 puts it just minutes from Holland or Grand Rapids. It's also the first exit off the new South Belt Freeway to the west (M-6). The city is now known for being strategically located in an area with strong economic growth. At the same time, new development, improved parking, and updated lighting were added to the downtown central business district.
History Of Hudsonville Michigan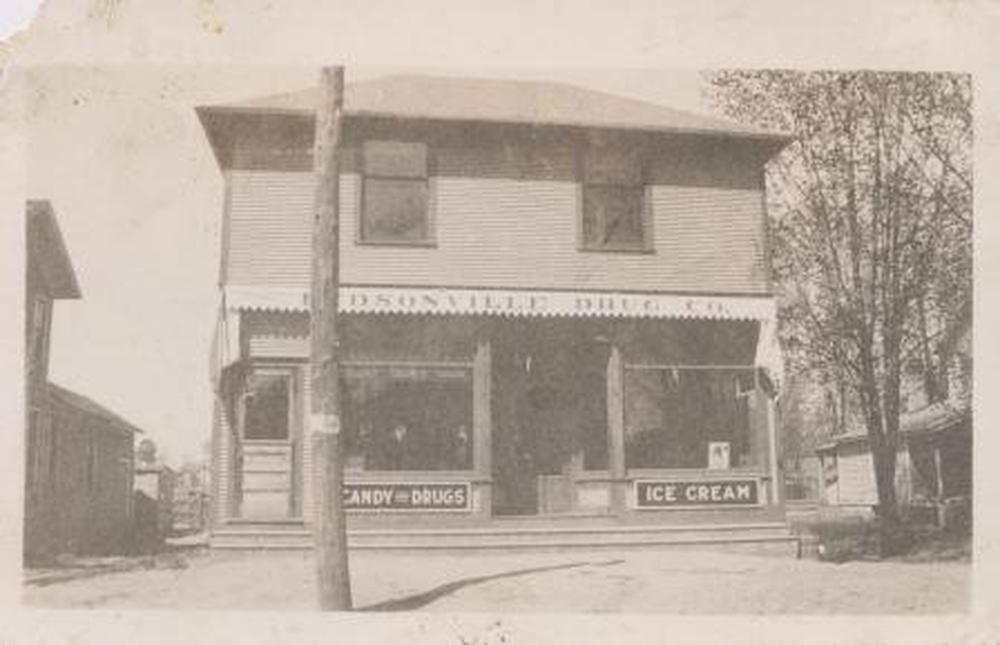 Hudsonville was named after Homer E. Hudson, a pioneer settler born in Cleveland but moved to the Michigan area in 1848. He bought land from the Jenison brothers in Georgetown Township and turned it into a fruit-tree nursery. This was the beginning of the state's numerous orchards.
Soon a small community grew around him. Among the first settlers was the Hughes family (owned the land that is now Hughes Park). The town's growth was steady but not spectacular. It helped when Homer deeded twenty acres to the community and named it Hudsonville in 1873, but development was hampered by swampland on three sides. Previously, the neighborhood was known as South Georgetown.
Homer served as the first postmaster, delivering mail from his own home. The federal government designated this postal station as Hudsonville on February 18, 1872. The Chicago and West Michigan Railroad was completed in 1872, which aided the arrival of Dutch immigrants. The train passed through Hudsonville on its way from Grand Rapids to Holland and then on to Chicago.
The Tamarack Swamp, which surrounds Hudsonville on three sides, was transformed into productive farmland by Dutch immigrants who arrived in the 1890s from their homeland's low wetlands. They grew onions, celery, carrots, and other truck farm crops, earning Hudsonville's nickname "Celery Center" for many years.
Services Offered
In Hudsonville, Michigan, animal removal services are offered for residents in need of assistance. Nuisance wildlife trapping is the process of humane wild animal removal from Hudsonville homes. Due to the potential damage caused by Michigan wildlife, wild animal control experts provide animal removal, wild animal damage repair, attic restoration, and feces cleanup services. Wildlife control in Michigan can only be done by licensed professionals. Some of the services offered are:
Arts & Entertainment In Hudsonville
Outdoor Discovery Center, Cappon House Museum, Gerald R. Ford Museum, and Grand Rapids Art Museum are all nearby museums with historical artifacts. Artifacts from the mid-to late-nineteenth-century are on display at Settlers House, the cottage of Irish Canadian immigrant Thomas Morrissey.
Indoor theme gardens, nature trails, and sculpture galleries are available at Frederik Meijer Garden & Sculpture Park. The John Ball Zoo is home to many exotic species of wildlife.
Hudsonville, MI Demographics
Population: 7,366
Average Age: 31.6
Persons Per Household: 2.8
 Average Home Value: $155,300
Average Work Commute: 21.2
Public Education In Hudsonville
Hudsonville Public School District, located in Hudsonville, Michigan, is a highly rated public school district. It has 6,855 students in grades PK through 12 with an 18:1 student-teacher ratio. According to state test results, 57 percent of students are proficient in math, and 64 percent of students are proficient in reading. Schools serviced by the Hudsonville Public School District:
Hudsonville Freshman Campus
Hudsonville High School
Georgetown Elementary
Park Elementary
Bauer Elementary
Jamestown Upper
South Elementary
Jamestown Lower
Forest Grove Elementary
Alward Elementary
Riley Street Middle
Baldwin Street Middle
Hudsonville Early Childhood
Government Of Hudsonville, Michigan
Hudsonville is a self-governing city governed by a Council-Manager form of government. The city is divided into three wards, each with two Commissioners, and the Mayor is chosen at large. The Mayor and the City Commissioners are both elected for four-year terms.