Douglas Michigan
The City Of Douglas , MI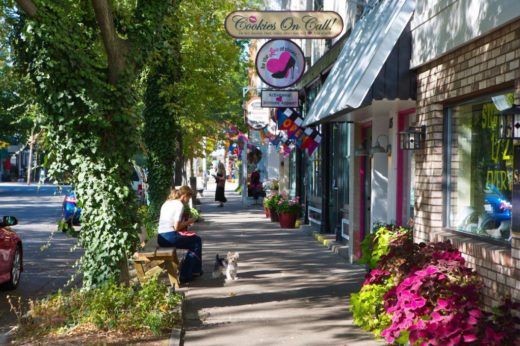 Douglas is a city of Allegan County, Michigan, United States. It is officially known as the City of the Village of Douglas. The most recent US census recorded a population of 1,345. Saugatuck Township surrounds the city, and the city of Saugatuck is just to the north.
On December 13, 2004, residents voted to adopt a charter that changed the village's status to that of a city. Cities are separate legal entities in Michigan, whereas villages are part of the township. The official name of the municipality is the City of the Village of Douglas.
History Of Douglas Michigan
Douglas, MI is formerly known as Dudleyville, was founded in 1851 as a lumber mill town by European-Americans. Residents changed the name to Douglas in 1861. The name was chosen to honor American statesman Stephen A. Douglas, but other reports claim that a relative of the land's original owner suggested the name because he was from Douglas, the Isle of Man's capital. In 1870, Douglas was incorporated as a village.
Many of the lumber used to rebuild Chicago after the Great Chicago Fire of 1871 came from local sawmills. After the lumber industry cleared most of the area's harvestable trees, the area became a center for growing and shipping fruit, particularly peaches. Tourism and resorts have also become significant contributors to the local economy.
Arts & Entertainment In Douglas
In the heart of this small town, visitors can enjoy big-city entertainment. In an intimate setting, the 410-seat theater at the Saugatuck Center for the Arts hosts Broadway-caliber productions, globally-known musicians and comedians, and showings of independent films. Mason Street Warehouse, a non-profit theater company produces three stage productions each year, is also supported by the center.
Douglas, MI Demographics
Population: 1,345
Male Population: 581 (43.2%)
Female Population: 764 (56.8%)
Average Household Income: $62,264
Average Home Value: $362,271