Cutlerville Michigan
The Community Of Cutlerville, MI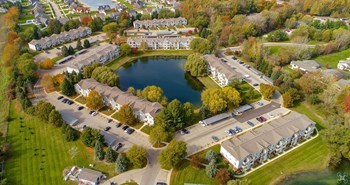 Cutlerville is a small unincorporated community in Kent County, Michigan, United States. For statistical purposes, it is a census-designated place (CDP). At the 2010 census, the population was 14,370, down from 15,114 in 2000.
History Of Cutlerville Michigan
Cutlerville was founded in 1853 by John and Christina Cutler and their ten children from New York. John Isaac Cutler, Cutler's son, built a three-story brick house in 1891. The house's interior had hardwood floors and was heated by a gas furnace, both of which were rare luxuries. The home still stands in Kent County.
In 1910, the Cutlers sold their home and farm to a group of pastors who wanted to establish a center that would address all aspects of a person's well-being: emotional, mental, physical, and spiritual. Their first treatment center was the former Cutler home. Pine Rest Christian Mental Health Services, a network of 17 outpatient clinics and satellite offices in Michigan and Iowa, results from their dream.
Arts & Entertainment In Cutlerville
Cutlerville is minutes away from Grand Rapids, a city filled with parts, museums, and art. In Grand Rapids Township, Michigan, the Frederik Meijer Gardens & Sculpture Park is a 158-acre botanical garden, art museum, and outdoor sculpture park. Meijer Gardens, which opened in 1995, quickly established itself as a significant cultural attraction in the Midwest, focusing on both horticulture and sculpture. It's a large tropical conservatory with an 8-acre Japanese garden, sculptures, and outdoor gardens.
Cutlerville, MI Demographics
Population: 16,895
Median Age: 32.9 years old
Persons Per Household: 2.7
Average Household Income: $53,209
Average Home Value: $146,600
Average Work Commute: 19.5 min
Cutlerville's Media Outlets
Newspapers available in Cutlerville: 
Grand Rapids Times
Advance Newspapers
Grand Rapids Business Journal
Grand Rapids Press
News television channels broadcasted to Cutlerville residents: 
WOTV 4 (ABC)
WXMI 17 (FOX)
WWMT 3 (CBS)
WOOD TV 8 (NBC)
WXSP 15 (ABC/NBC)
WGVU 35 (PBS)
WZZM 13 (ABC)